The multi-award-winning animated documentary ETERNAL SPRING (長春) played two sold-out shows in New York as part of its US premiere with the Human Rights Watch Film Festival, May 23 and 24. Packed cinemas at both Lincoln Center (May 23) and IFC Center (May 24) were forced to turn filmgoers away as interest in the mixed-media film about a TV hijacking in China was high following its double-win at North America's largest documentary festival, Hot Docs, and its wins at other festivals overseas.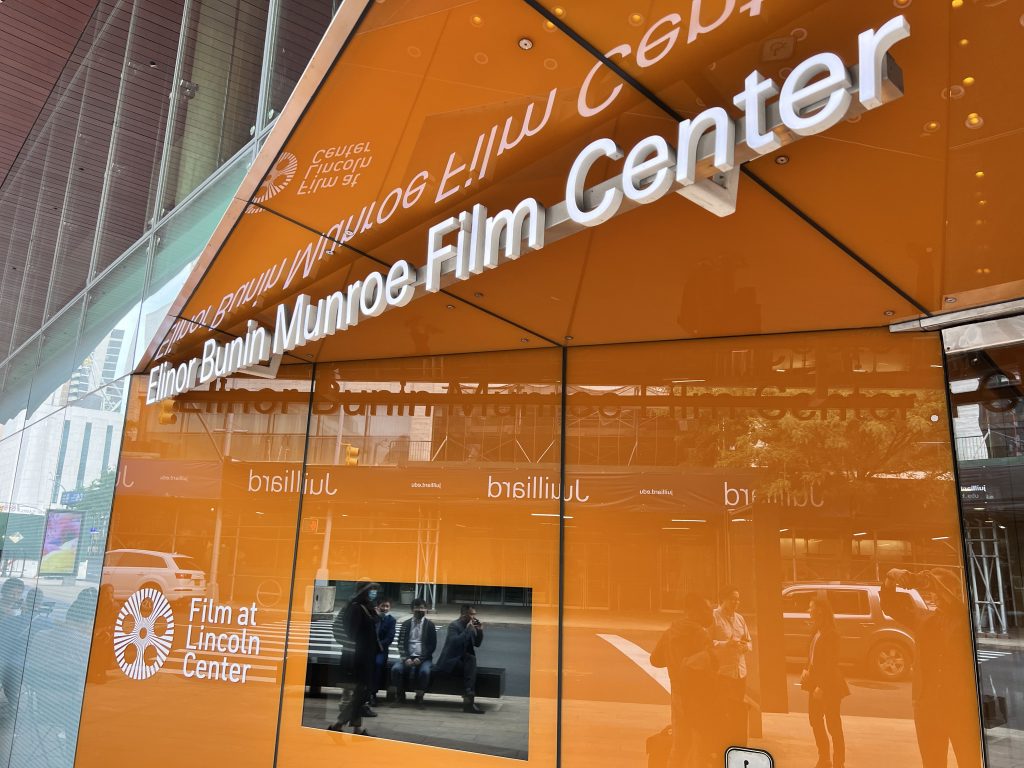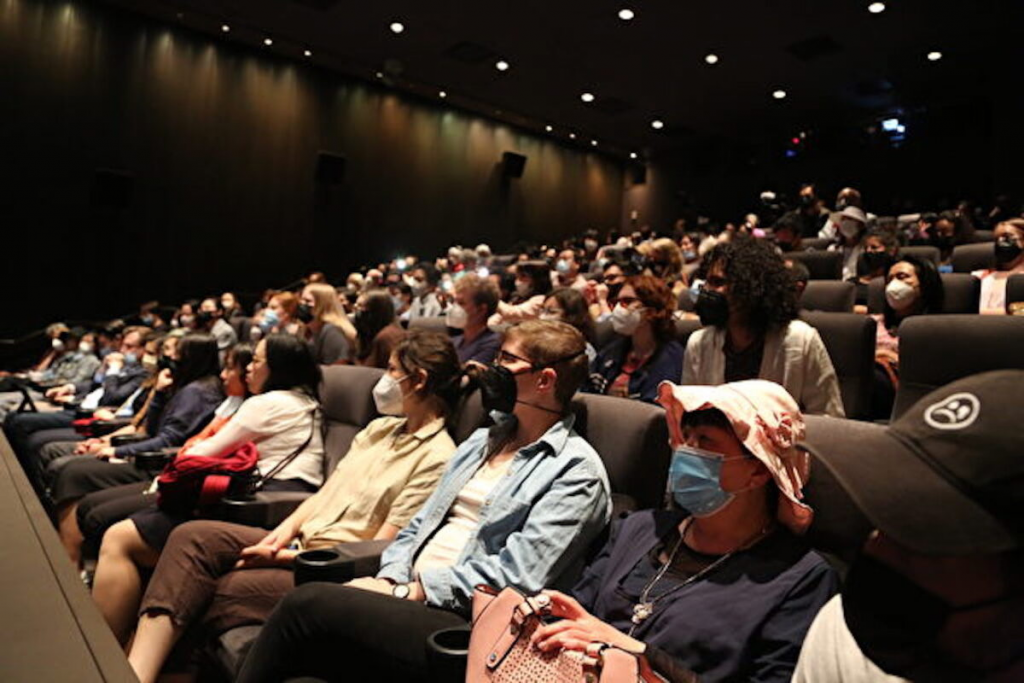 In advance of the festival, the film was featured in a story in amNY about Human Rights Watch Film Festival's return to in-cinema experience, its first in two years. The piece, which featured an interview with director Jason Loftus, described ETERNAL SPRING (長春) as a "thought-provoking" film that "tells the story of brave members of a religious movement called Falun Gong, who protested their persecution by the Chinese government by hijacking their local TV station in 2002."
Read the piece in amNY here: https://www.amny.com/entertainment/arts-entertainment/human-rights-watch-film-festival-to-return-to-lincoln-center-this-spring/.
ETERNAL SPRING (長春) was among ten films selected to appear in New York edition of Human Rights Watch Film Festival, its longest running edition. Each screening featured a Q&A with audiences after the film featuring director Jason Loftus, artist and film participant Daxiong, and two human rights experts who helped contextualize the material in the film–HRW's Senior China Researcher Yaqiu Wang and Chinese human rights lawyer and University of Chicago visiting professor Teng Biao.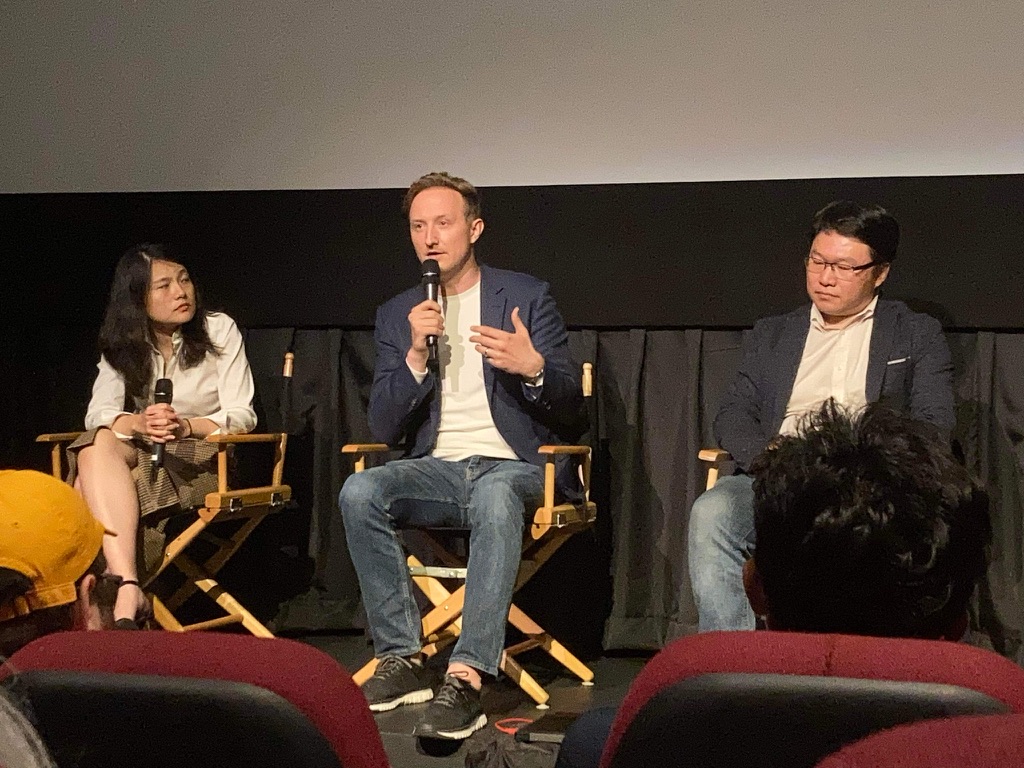 Ms. Wang spoke about the regression in religious freedom in China. Teng Biao, who had represented persecuted Falun Gong adherents when working as a lawyer in China, highlighted the challenges that rights defenders face and the scale of the persecution (including thousands of recorded deaths) that practitioners of Falun Gong face in China.
The return to in-person cinema was a great success for Eternal Spring, as the film packed cinemas on back-to-back nights, leaving crowds lined down the street.
https://www.instagram.com/p/CeEOSsdOf2Q/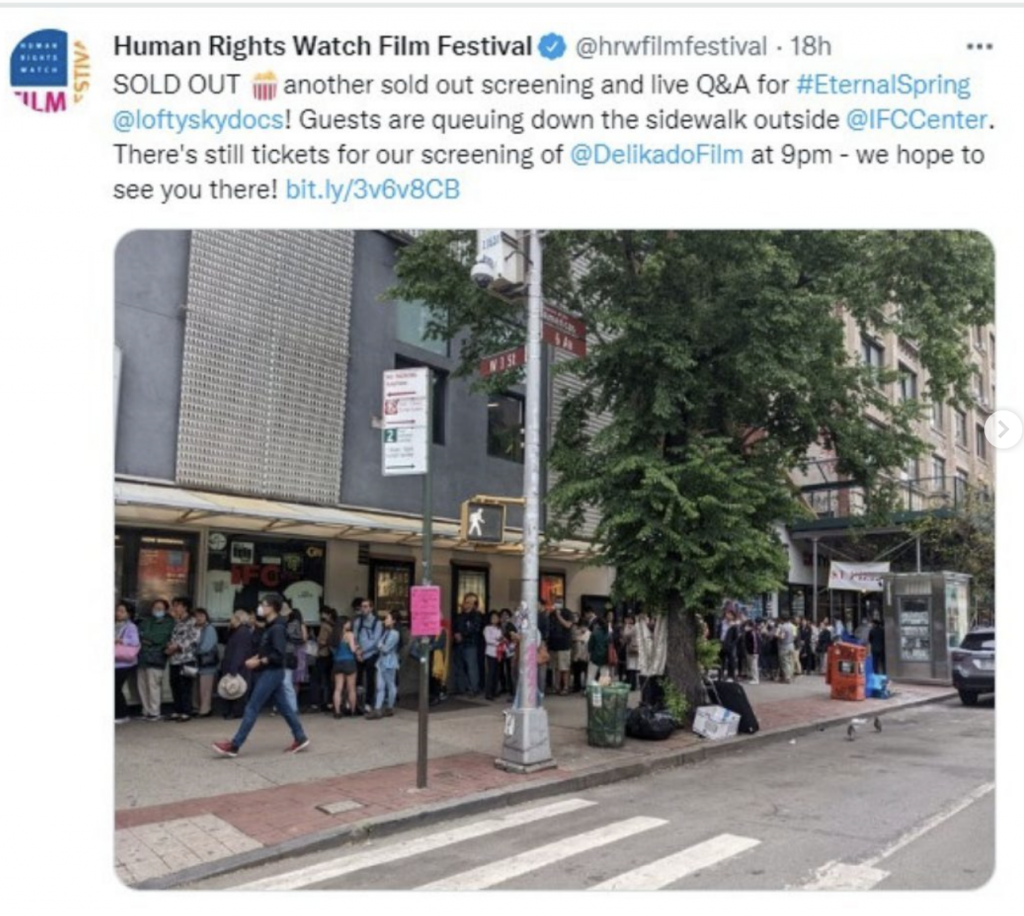 https://www.instagram.com/p/CeBo8cZuG_K/?utm_source=ig_web_button_share_sheet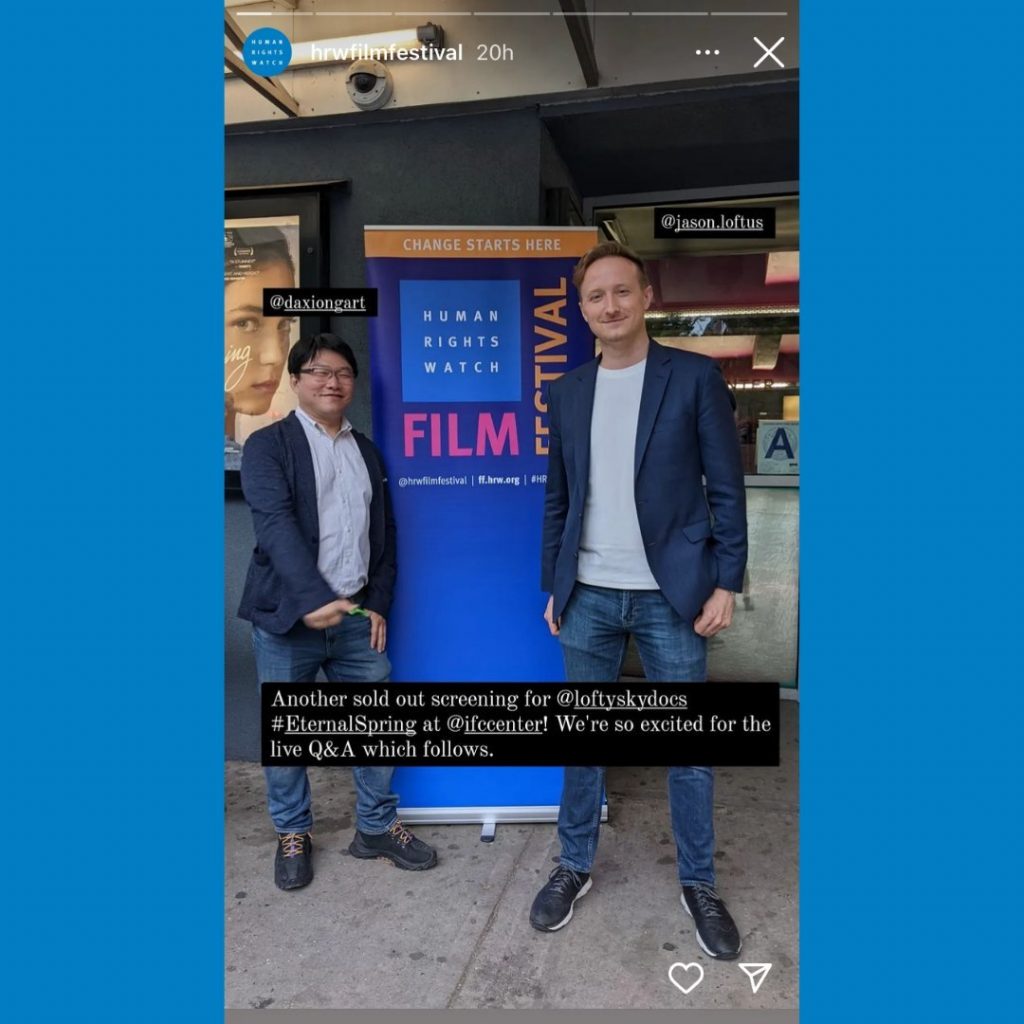 New York was an important venue for the film, as many of the subjects interviewed in the documentary live in New York, including, in the photo below, Xiao Lian (left), Wang Jianmin (second from left), Wei Lisheng (second from right), Xiao Lan (right).