Story ANIMATED DOCUMENTARY | 86 MINUTES | 2022
In March 2002, a state TV signal in China gets hacked by members of the banned spiritual group Falun Gong. Their goal is to counter the government narrative about their practice.
In the aftermath, police raids sweep Changchun City, and comic book illustrator Daxiong (Justice League, Star Wars), a Falun Gong practitioner, is forced to flee. He arrives in North America, blaming the hijacking for worsening an already violent repression. But his views are challenged when he meets the lone surviving participant to have escaped China, now living in Seoul, South Korea.
Combining present-day footage with 3D animation inspired by Daxiong's art, Eternal Spring (長春) retraces the event on its 20th anniversary, and brings to life an unprecedented story of defiance told through harrowing eyewitness accounts of persecution and incredible artistry. Eternal Spring is an exhilarating tale of determination to speak up for political and religious freedoms, no matter the cost.
filmmaker
Jason Loftus
DIRECTOR
A Peabody Award-winning filmmaker and four-time Canadian Screen Award nominee, Jason's work spans documentary, docuseries, virtual reality, narrative games, and animation. His directorial debut in a documentary feature, ASK NO QUESTIONS, premiered in competition at Slamdance in 2020. ETERNAL SPRING is Jason's follow-up feature film.
Characters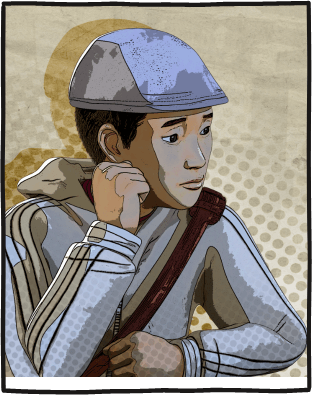 Daxiong
The artist
An acclaimed comic artist from China, Daxiong has illustrated the likes of Star Wars comics for Dark Horse and DC's Justice League of America. He fled his hometown of Changchun in Northeast China in the aftermath of a dramatic heist of the state TV airwaves. Daxiong sets out to retrace the events of the hijacking through his artwork, and meets the lone hijacker to have escaped China.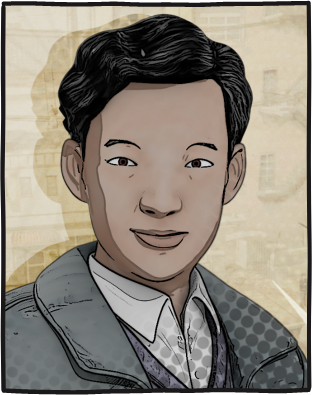 Liang
The mastermind
An engineer and devotee of the Falun Gong spiritual practice, Liang Zhenxing's soft-spoken demeanour belies his steely resolve to defy the government's ban on his faith—and counter the official narrative. But when Liang decides leaflets and banners are no match for the state media behemoth maligning Falun Gong, he hatches a bold plot to take over the TV airwaves.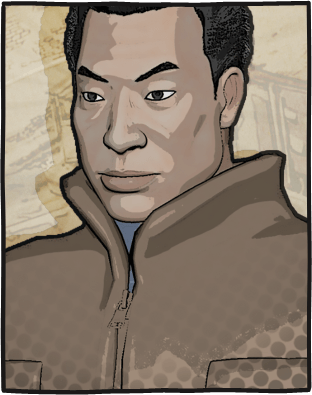 Big Truck
Liu Chengjun
A hulking grain worker from a rural county outside Changchun, Liu Chungjun is a former ruffian who was inspired to change his ways by Falun Gong's tenets of truth, compassion, and tolerance. Big Truck is an imposing figure with a strong sense of loyalty, and not even prison walls are going to keep him for helping Liang pull off his heist.  
Bertha DocHouse, Curzon Bloomsbury The Brunswick Centre, London
DARWIN INTERNATIONAL FILM FESTIVAL
Brisbane International Film Festival
QUEENSLAND PREMIERE, AUSTRALIA
1379-A Sherbrooke St W, Montreal, Quebec H3G 1K3
8712 – 109 ST NW Edmonton
Cinéma Le Clap Place Ste-Foy
2580 Bd Laurier, Québec, QC G1V 2L1
240 Wharncliffe Rd S, London
14211 Entertainment Way, Richmond, BC V6W 1K4
325 Rideau St, Ottawa, ON K1N 5Y4
Barrie Film Festival PO Box 441 Barrie, ON L4M 4T5
55 Bloor St W, Toronto, ON M4W 1A5
179 Enterprise Blvd #169, Markham, ON L6G 0E7
162 MacKenzie St, Greater Sudbury, ON P3C 4X8
177 Sherman Ave N, Hamilton, ON L8L 6M8
6 Princess St W, Waterloo, ON N2L 2X8
325 Rideau St, Ottawa, ON K1N 5Y4
Cineplex International Village
88 W Pender St 3rd floor, Vancouver, BC V6B 6N9
4915 E Ray Rd, Phoenix, AZ 85044, United States
21001 N Tatum Blvd Suite 32, Phoenix, AZ 85050, United States
4425 La Jolla Village Dr, San Diego, CA 92122, United States
4549 Mills Cir, Ontario, CA 91764, United States
20 City Blvd W Suite E, Orange, CA 92868, United States
1001 S Lemon St, Fullerton, CA 92832, United States
1560 S Azusa Ave, City of Industry, CA 91748, United States
2591 Airport Dr, Torrance, CA 90505, United States
3525 W Carson St Space 73, Torrance, CA 90503, United States
1414 N Azusa Ave, Covina, CA 91722, United States
450 N Atlantic Blvd, Monterey Park, CA 91754, United States
220 New Britain Ave, Plainville, CT 06062, United States
61 Eagle Rd, Danbury, CT 06810, United States
2415 N Monroe St, Tallahassee, FL 32303, United States
Tampa- St. Petersburgh, AMC
3128 Tampa Rd, Oldsmar, FL 34677, United States
9451 Regency Square Blvd, Jacksonville, FL 32225, United States
Miami- Ft. Lauderdale, AMC
19501 Biscayne Blvd #3001, Aventura, FL 33180, United States
5701 Sunset Dr #300, South Miami, FL 33143, United States
175 Studio Dr, South Barrington, IL 60010, United States
322 E Illinois St, Chicago, IL 60611, United States
601 N Martingale Rd #105, Schaumburg, IL 60173, United States
7000 Carpenter Rd, Skokie, IL 60077, United States
80 Yorktown Shopping Center, Lombard, IL 60148, United States
1525 Lake Cook Rd, Northbrook, IL 60062, United States
4325 S Meridian St, Indianapolis, IN 46217, United States
100 Independence Way, Danvers, MA 01923, United States
90 Pleasant Valley St, Methuen, MA 01844, United States
19500 Haggerty Rd, Livonia, MI 48152, United States
Minneapolis- St. Paul, AMC
8251 Flying Cloud Dr. Suite 4000, Eden Prairie, MN 55344, United States
400 Southdale Center, Edina, MN 55435, United States
1595 MN-36 #1000, Roseville, MN 55113, United States
8101 Roanridge Rd, Kansas City, MO 64151, United States
11701 Nall Ave, Leawood, KS 66211, United States
6587 S Las Vegas Blvd, Las Vegas, NV 89119, United States
Palisades 21, 4403 Palisades Center Dr, West Nyack, NY 10994, United States
Raceway 10, 1025 Corporate Dr, Westbury, NY 11590, United States
209 W Houston St, New York, NY 10014, United States
8030 Renaissance Pkwy, Durham, NC 27713, United States
8421 Concord Mills Boulevard, Concord, NC 28027, United States
9415 Civic Centre Blvd, West Chester Township, OH 45069, United States
275 Easton Town Center, Columbus, OH 43219, United States
4923 E 41st St, Tulsa, OK 74135, United States
2501 W Memorial Rd Suite E, Oklahoma City, OK 73134, United States
8700 NE Vancouver Mall Dr, Vancouver, WA 98662, United States
300 W Waterfront Dr, West Homestead, PA 15120, United States
5080 South Terrace, Chattanooga, TN 37412, United States
633 Frazier Dr, Franklin, TN 37067, United States
2601 Preston Rd #300, Frisco, TX 75034, United States
11801 S Sam Houston Pkwy E, Houston, TX 77089, United States
17145 Tomball Pkwy, Houston, TX 77064, United States
Norfolk- Portsmouth- Newport- News Hampton, AMC
1001 Lynnhaven Mall Loop, Virginia Beach, VA 23452, United States
1318 Bay St, Bellingham, WA 98225, United States
206 Hoffman St, Alexandria, VA 22314, United States
Mühelbachstrasse 2, 8008 Zürich, Lagerstrasse 104, 8004 Zürich
Movies That Matter on Tour
Lumière Cinema, Bassin 88, 6211 AK Maastricht, Netherlands
Movies That Matter on Tour
Focus Filmtheater, Audrey Hepburnplein 1, 6811 EH Arnhem, Netherlands
Movies That Matter on Tour
Kriterion, Roetersstraat 170, 1018 WE Amsterdam, Netherlands
Movies That Matter on Tour
Filmhuis Den Haag, Spui 191, 2511 BN Den Haag, Netherlands
Movies That Matter on Tour
Theater Film Cafe De Lieve Vrouw, Lieve Vrouwestraat 13, 3811 BP Amersfoort, Netherlands
Movies That Matter on Tour
Kijkhuis Leiden, Vrouwenkerksteeg 10, 2312 WS Leiden, Netherlands
Movies That Matter on Tour
Louis Hartlooper Complex, Tolsteegbrug 1, 3511 ZN Utrecht, Netherlands
Movies That Matter on Tour
Filmtheater Hilversum, Herenplein 5, 1211 DR Hilversum, Netherlands
Movies That Matter on Tour
Filmhuis Alkmaar, Pettemerstraat 3, 1823 CW Alkmaar, Netherlands
Movies That Matter on Tour
Gigant, Nieuwstraat 377, 7311 BR Apeldoorn, Netherlands
Movies That Matter on Tour
Vera, Oosterstraat 44, 9711 NV Groningen, Netherlands
Movies That Matter on Tour
Filmhuis Lumen, Doelenplein 5, 2611 BP Delft, Netherlands
Movies That Matter on Tour
Concordia Film, Oude Markt 15, 7511 GA Enschede, Netherlands
Movies That Matter on Tour
MIMIK Film Theater en Café, Achter de Muren Vispoort 8 -10, 7411 SL Deventer, Netherlands
Movies That Matter on Tour
Movie W, Stichting Filmhuis Movie W. Wilhelminaweg 3A, 6703 CC Wageningen
Movies That Matter on Tour
Cinema Middelburg, Achter de Houttuinen 30, Achter de Houttuinen 28A, 4331 NJ Middelburg, Netherlands
Movies That Matter on Tour
Lethmaetstraat 45, 2802 KB Gouda, Netherlands
Host A Screening
Interested in hosting a film screening of Eternal Spring documentary? Click on the button below to fill out a screening request form and a member of the Eternal Spring film team will be in touch with you shortly about purchasing viewing rights and ways to make your event a success.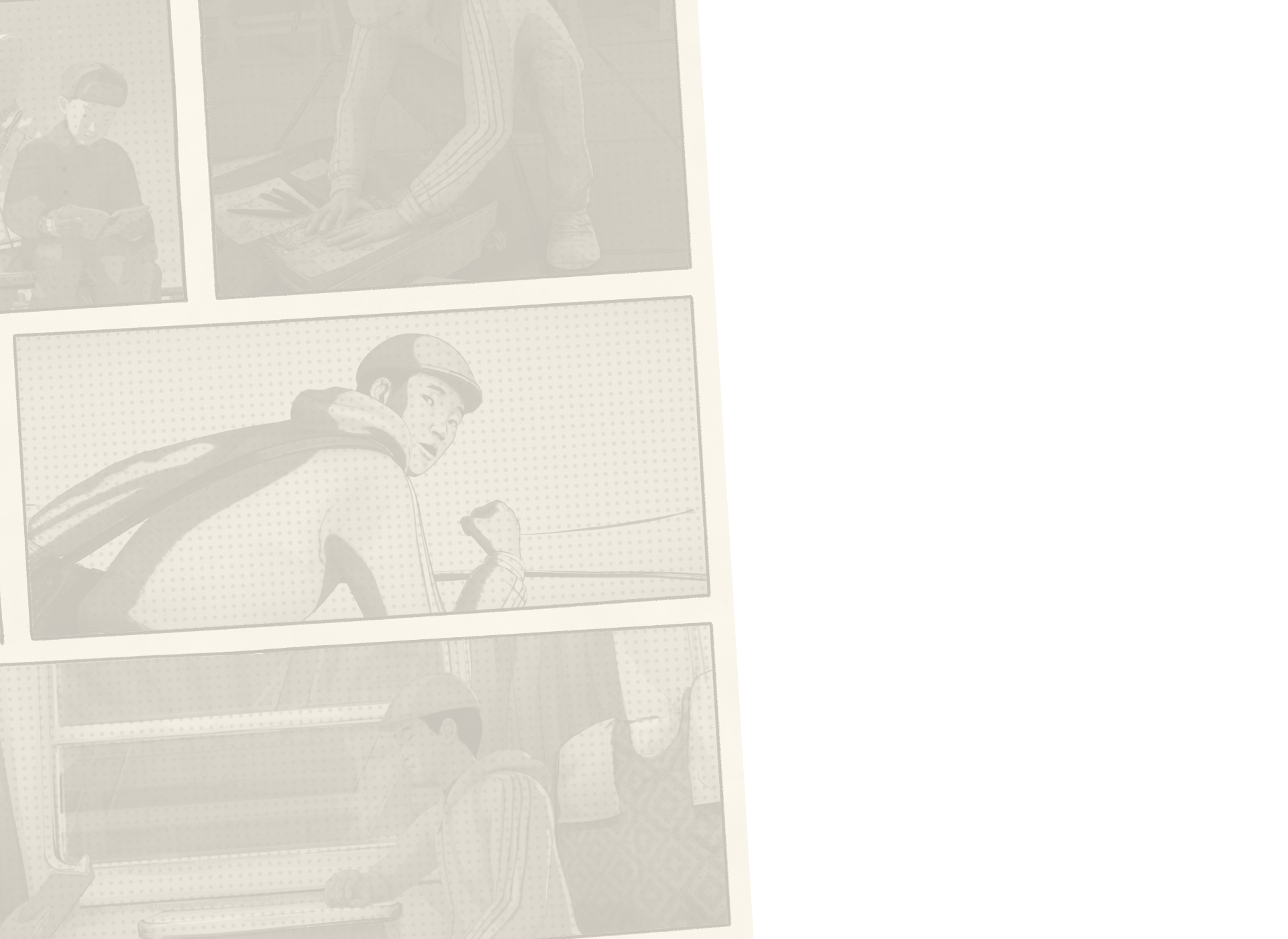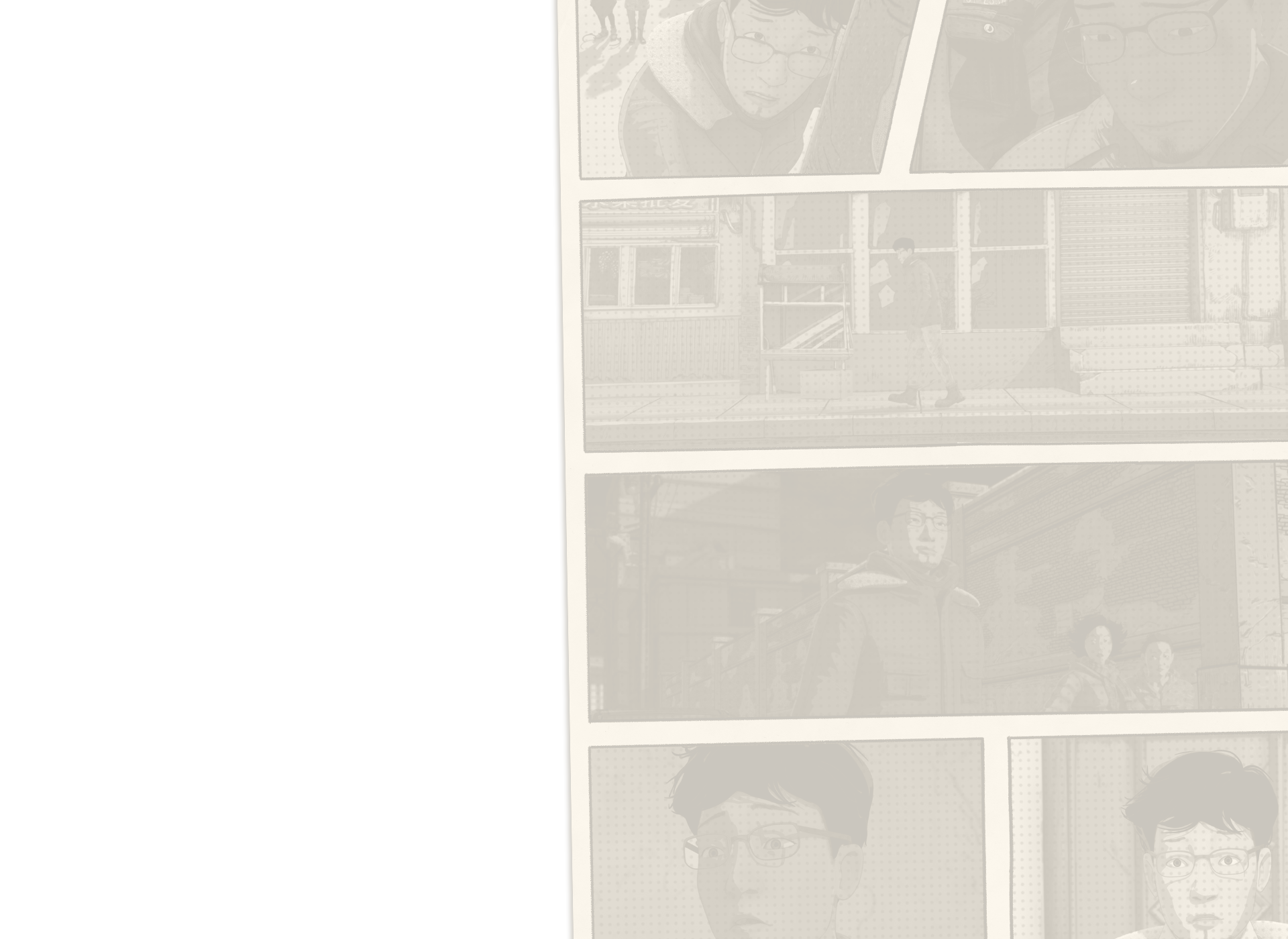 05
FAQ
Where can I watch the film?
ETERNAL SPRING begins its festival run at Thessaloniki Documentary Festival on March 15. Please sign up for our newsletter or follow our social media channels for updates as more festival and screening dates are added. If you'd like to inquire about hosting a screening of ETERNAL SPRING at your festival or event, please complete the contact form in the Screenings section of this website.
Are the human rights abuses depicted in the film still taking place?
Unfortunately, yes. While the abuses against Falun Gong were more frequently in the news in the early days of the government's repression of the group (for example, in a 2001 Pulitzer Prize winning series of articles by the Wall Street Journal's Ian Johnson), the detention and abuses against those who persist in Falun Gong continues today. In fact, arrests and surveillance targeting Falun Gong believers reportedly increased in the recent lead-up to the 2022 Winter Games. What's more, the tactics used against Falun Gong adherents—including large scale detention and coerced abandonment of religious beliefs—can also be found in the treatment of Uighur Muslims in Northwest China.
What is Falun Gong?
The characters in ETERNAL SPRING belong to a group known as Falun Gong. A spiritual practice in the Buddhist tradition, Falun Gong combines slow-moving exercises, meditation, and moral teachings centered on tenets of truthfulness, compassion, and forbearance. It quickly grew in popularity after its public introduction in 1992 by Changchun City local Li Hongzhi. By 1999, estimates put the number of adherents in the tens of millions, at which point Communist authorities banned the practice and commenced a repression campaign against those who persisted in it. More information on Falun Gong can be found at faluninfo.net.
apps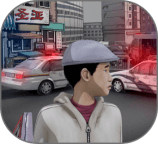 COMIC BOOK app (iOS)
Get it on the App Store
A four-issue digital comic book series featuring a new take on stories from the Eternal Spring film, complete with narration, sound and music. Dive into a riveting and heart-wrenching comic series featuring persecution, loss, and courageous resistance in China with art from acclaimed illustrator Daxiong.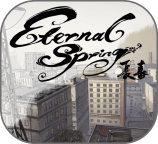 COLOR ARTIST app (iOS)
Coming Soon
Be part of the creative team behind Eternal Spring as you color hand-drawn background illustrations, view exclusive animation, and dive deep into a perilous heist. Designed to work with Apple Pencil.
ETERNAL SPRING VR
Coming Soon
Explore the personal POV of "Mr. White" (Jin Xuezhe), one of the key characters in the Eternal Spring feature film, through the immersive power of virtual reality in this 12-minute interactive VR experience. Feel what it's like when the government bans and denounces your spiritual beliefs, and then threatens you with arrest and abuse when you try to set the record straight. 
Web extra

Interactive experience
Launch website
A scrolling web experience brings you deeper into a city transformed by the repression of a popular spiritual practice that was once introduced here. Featuring exclusive eyewitness interviews not found in the Eternal Spring film.
Get the latest updates on Eternal Spring
Currently, "Eternal Spring" can only be watched in theaters. Enter your email below to be among the first to watch it online, and get the latest news on Eternal Spring and other Lofty Sky projects.
* Privacy Policy: We hate spam and promise to keep your email address safe