Lofty Sky Pictures is pleased to announce that ETERNAL SPRING has received a Grand Jury Documentary Award – Special Mention at the 2022 Movies That Matter Festival in the Netherlands.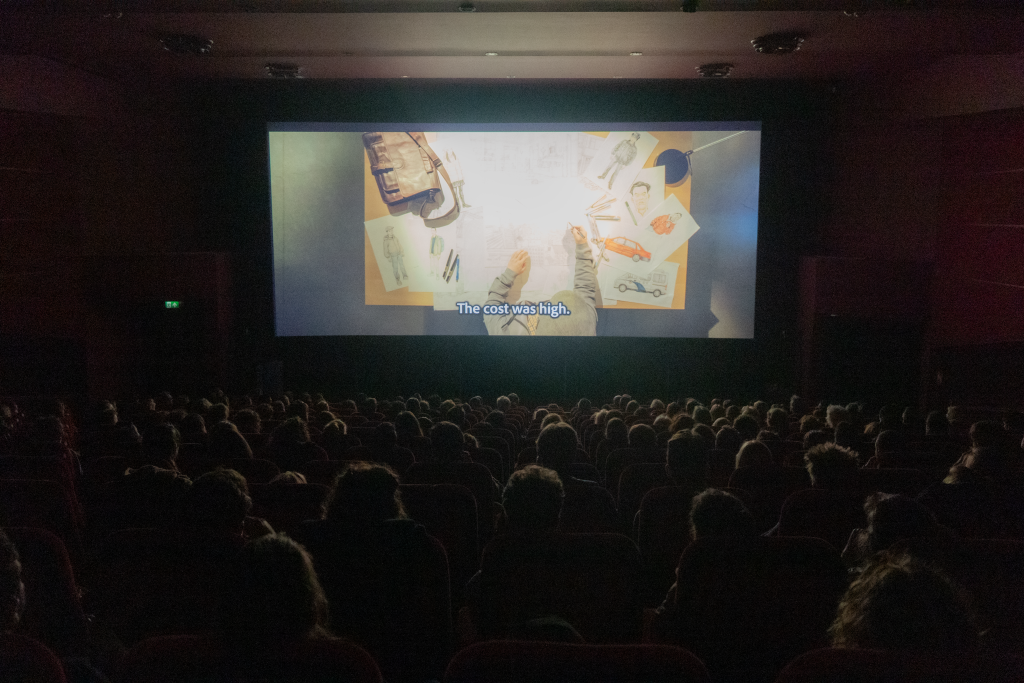 The awards were handed out at an annual event Wednesday evening at Pathé Buitenhof in The Hague.
"The jury would like to recognize an extraordinary film for its important message about the need to protect the freedom of association, as well as its artistic merit—in particular its incredible comic-book-style animation that transports us into the brave and heroic world of a group of Falun Gong practitioners," said jury member Sahra Mani in describing the film.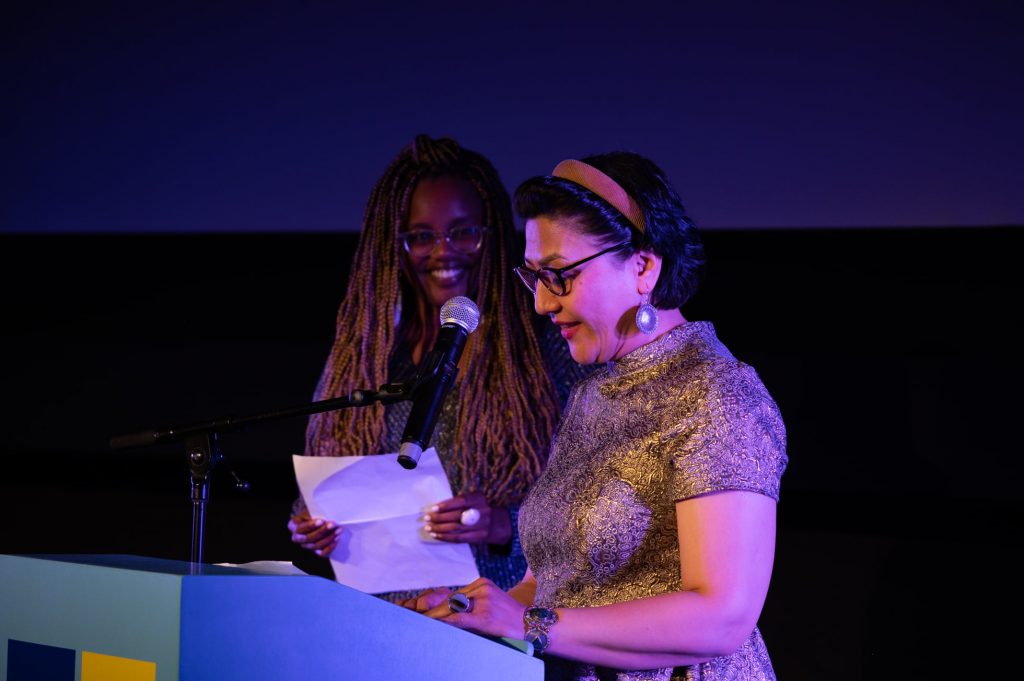 "The animation is some of the very best we have ever seen in documentary film, especially the opening sequence, which challenges any Hollywood film with its thrilling achievements," she said.
Eternal Spring, which was also made the festival's "Activist Night" film, received a lengthy standing ovation from the large crowd attending that special showing Tuesday evening, with Dutch Secretary-General of Foreign Affairs Paul Huijts among those in attendance.
In a speech before the film, Huijts recalled the iconic images of the "Tank Man" protester in China, and the recent case of a defiant female state TV journalist in Russia who opposed the invasion of Ukraine on-air. He likened both to the characters in Eternal Spring. (Read the full speech here.)
"Whether you climb onto a tank, interrupt a TV broadcast, or briefly take over Chinese state television, as in Eternal Spring, it takes an enormous amount of courage to stand up and take action. Courage that often comes at a price."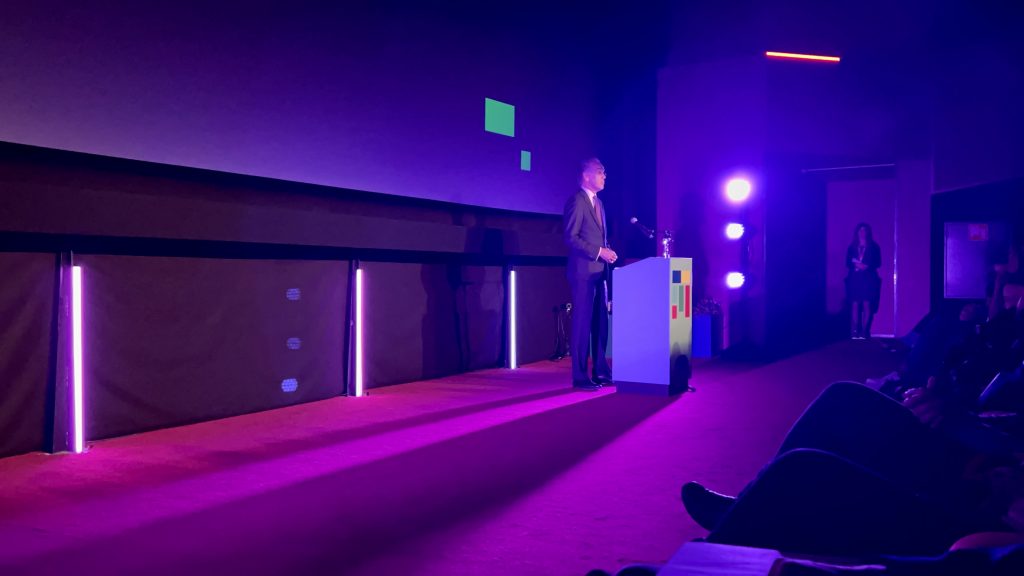 "Yet while the stories of Tank Man, [Russian state TV journalist] Marina and [Eternal Spring film participant/artist] Daxiong show oppression at its worst and courage at its best, ultimately their stories are about impact. About the power of mavericks. Enabled by the power of images. It may be news footage. Or, like today, a hard-hitting documentary," he said, in explaining the Dutch government's support for Movies That Matter's Activist Programme.
"The people in these films are fighting for rights that, too often, we take for granted."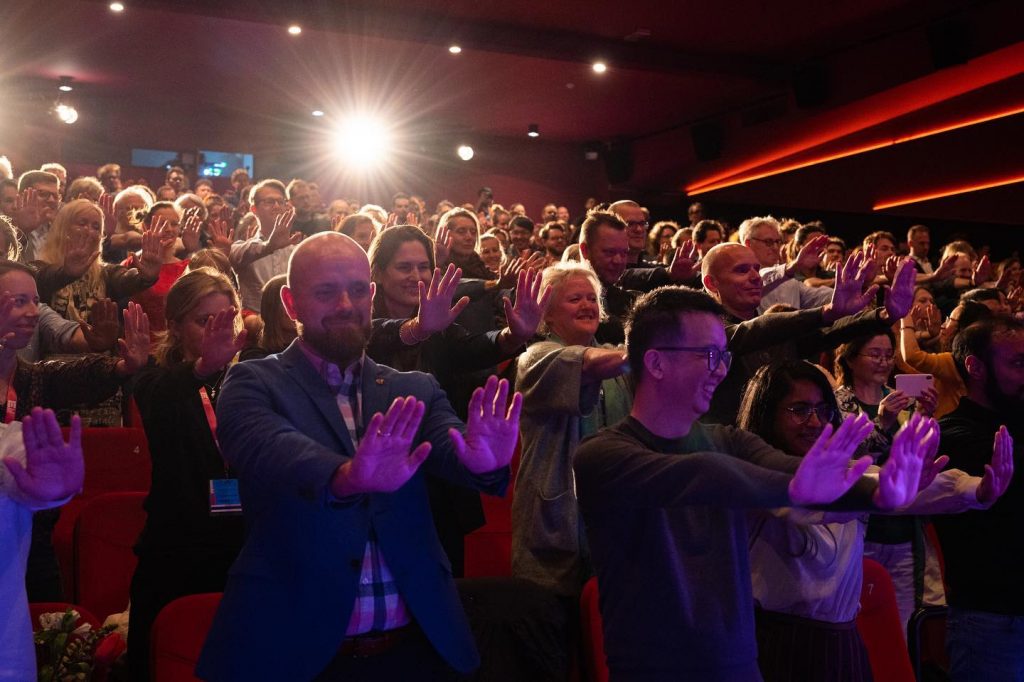 In addition to the audience and jury recognition, Dutch critics also raved about Eternal Spring, with two national newspapers lauding the film in separate reviews. NRC described the film as "beautifully animated, heart-wrenching, and inspiring," while Trouw declared it "a thrilling adventure…an essential story."
"We're honoured by the recognition, and we're delighted to see audiences connecting with the film–we believe it tells a critical and timely story," said Eternal Spring director Jason Loftus.
The film recounts a dramatic takeover of the state TV airwaves in China by a group of persecuted Falun Gong adherents who sought to counter the state narrative about their practice. It is a gripping tale about the struggle for truth and the devastating power that a false narrative can play in fuelling atrocities.
The film that claimed the Grand Jury Award, Writing With Fire, was recently the first Indian film to be nominated for an Academy Award for Best Documentary Feature. From directors Sushmit Ghosh and Rintu Thomas, it is a moving portrait of the journalists running the Dalit women-led newspaper Khabar Lahariya.
The other grand jury special mention, Navalny, by Canadian filmmaker Daniel Roher, is a riveting documentary thriller that tracks the assassination attempt of Russian opposition candidate Alexei Navalny.
"There were outstanding films in competition and we're elated to be recognized alongside them," Loftus added.
IN THE NEWS
Cineuropa reports top prizes at Movies That Matter, where ETERNAL SPRING earns Grand Jury Special Mention.
Movies That Matter announces awards for its 2022 festival.
UP NEXT
ETERNAL SPRING will next appear at Hot Docs in both the Canadian Spectrum and first-time filmmakers' competitions. Screenings are May 3 and May 6. For more information and tickets, please visit the Hot Docs' website.